It is our ultimate desire that this curriculum be used to reach as many children as possible with the life changing Gospel of Jesus Christ. We are a faith based ministry that does not receive government support. Our support comes mainly from individuals, businesses, foundations, churches and service organizations. Each year we require the funds to provide salaries for two full time employees, operate the ministry vehicles and to take care of all of the other ministry expenses.
We would simply ask that if you or your church or ministry are in the position to bless this ministry with a donation to help cover our costs, that you prayerfully do so. If you are not in a position to help us with our costs, then please print out and use the material on this page anyway.
God has blessed this ministry abundantly since it began in 1992. Our attitude is freely we have received so freely we want to give. We just want to make you aware of our situation and only ask that you be sensitive to the Lord's leading in this regard.
In His Service,
Rob Pattison
Chairman,
Bread of Life Ministries

2 Fox Hollow
Upper Tantallon
Nova Scotia
Canada
B3Z 1E5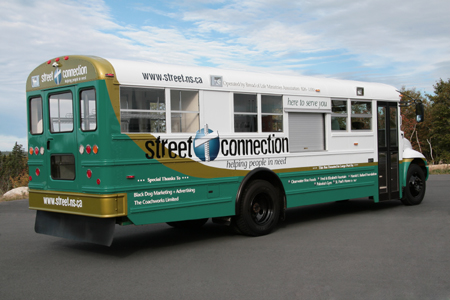 Click on Photo for More on our Mobile Soup Kitchen Ministry